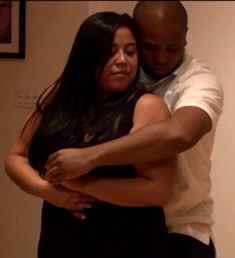 Bachata comes to the United States from the Dominican Republic. Depending on the dancers, Bachata ranges from very sensual to absolutely scorching! Bachata utilizes a unique set of steps and hip action in a very intimate closed position or a less steamy open position. Bachata is a very romantic Latin dance that can be danced quite beautifully with just a few steps but many complex and beautiful turns may be added.
Private Bachata Lessons
Up to 60% less than large studios!  Private lessons can be scheduled any day or evening of the week.
For Information, Text or Call 773-398-0760 or Email Us.  Click to Order Online
Group Bachata Dance Classes
No contract required!
We specialize in small group classes that are relaxed and supportive and offer opportunities for students to receive individual attention.
TUESDAY     8:00-9:00 p.m. Beginning Bachata – Click to Register
Dominican and Club Style.  Learn the basic footwork, body movement and some sensual turns! Beginners welcome! No partner necessary!
To see our entire group lessons schedule in Chicago, Click Here
Text or call 773 398-0760 or Email Us.