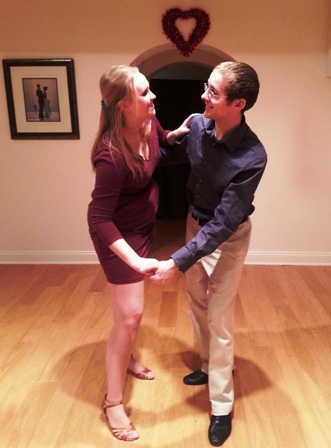 Swing has its roots in the Lindy Hop created in the 1920′s at the Savoy Ballroom in Harlem. Candace Dance teaches both single-count swing, also known as Jitterbug, and East Coast Swing which features triple steps. Characterized by bounce and rock steps, Swing is ideal for faster Big Band and Rock and Roll music. It is a fun, athletic dance! 
Private Swing Lessons
Up to 60% less than large studios!  Private lessons can be scheduled any day or evening of the week.
For Information, Text or Call 773-398-0760 or Email Us.  Click to Order Online
Group Swing Lessons
No contract required!
We specialize in small group classes that are relaxed and supportive and offer opportunities for students to receive individual attention.
To see our entire group lessons schedule, Click Here
Questions?  Text or Call 773-398-0760 or Email Us.